It is not often that you have a day that you know you will truly remember.
I was fortunate enough to have one such day today – the PR launch of the collaboration between Devon Air Ambulance and White Label Greeting Cards.
Devon Air Ambulance is the first charity to launch the new online personalised greeting card service, provided by White Label Greeting Cards.
To celebrate Sam Heaton (MD of White Label Greeting Cards), Jack Lomas (Devon Air Ambulance Trustee) and I were invited to be shown around Devon's Air Ambulance – a EC135 Helicopter – based at the Devon & Cornwall Constabulary Air Support Unit at Middlemoor in Exeter, by Helena Holt (CEO Devon Air Ambulance) and Sarah Burden (PR Manager Devon Air Ambulance).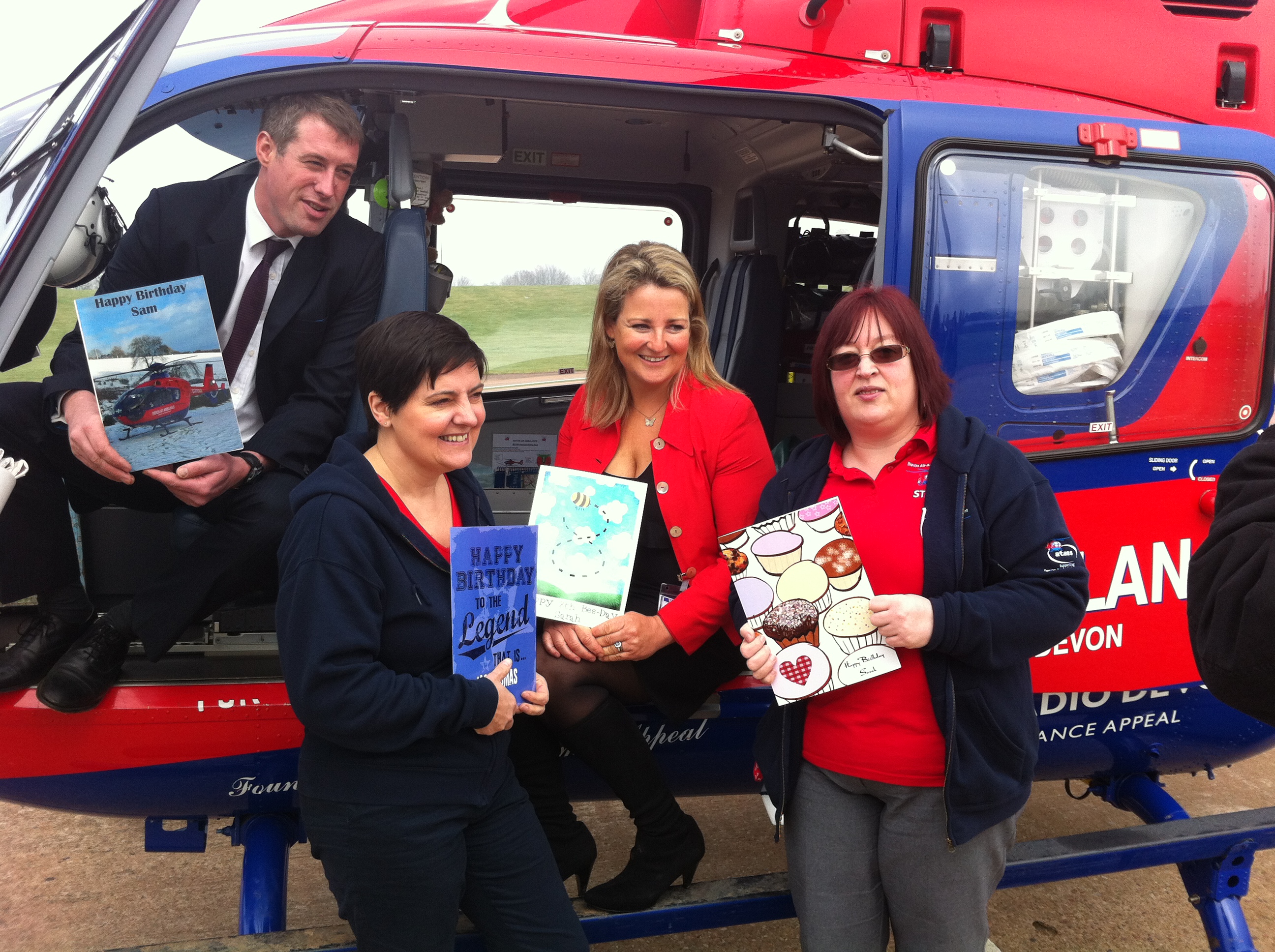 On arrival to the air base, the red glistening helicopter was a wonderful sight, parked up, in the clearing fog.
Paramedic Helen comprehensively explained exactly what happens when an emergency call is put out, how the equipment is efficiently stowed, and how cleverly treatment is carried out onboard.
The air ambulance is used extensively everyday in Devon for emergency medical assistance in situations, where either a traditional ambulances cannot reach the accident scene easily or quickly enough, or where the patient needs to be transported some considerable distance.
The team at White Label Greeting Cards is extremely proud of the collaboration, and look forward to it turning into a successful fundraising initiative for this essential live-saving Devon charity.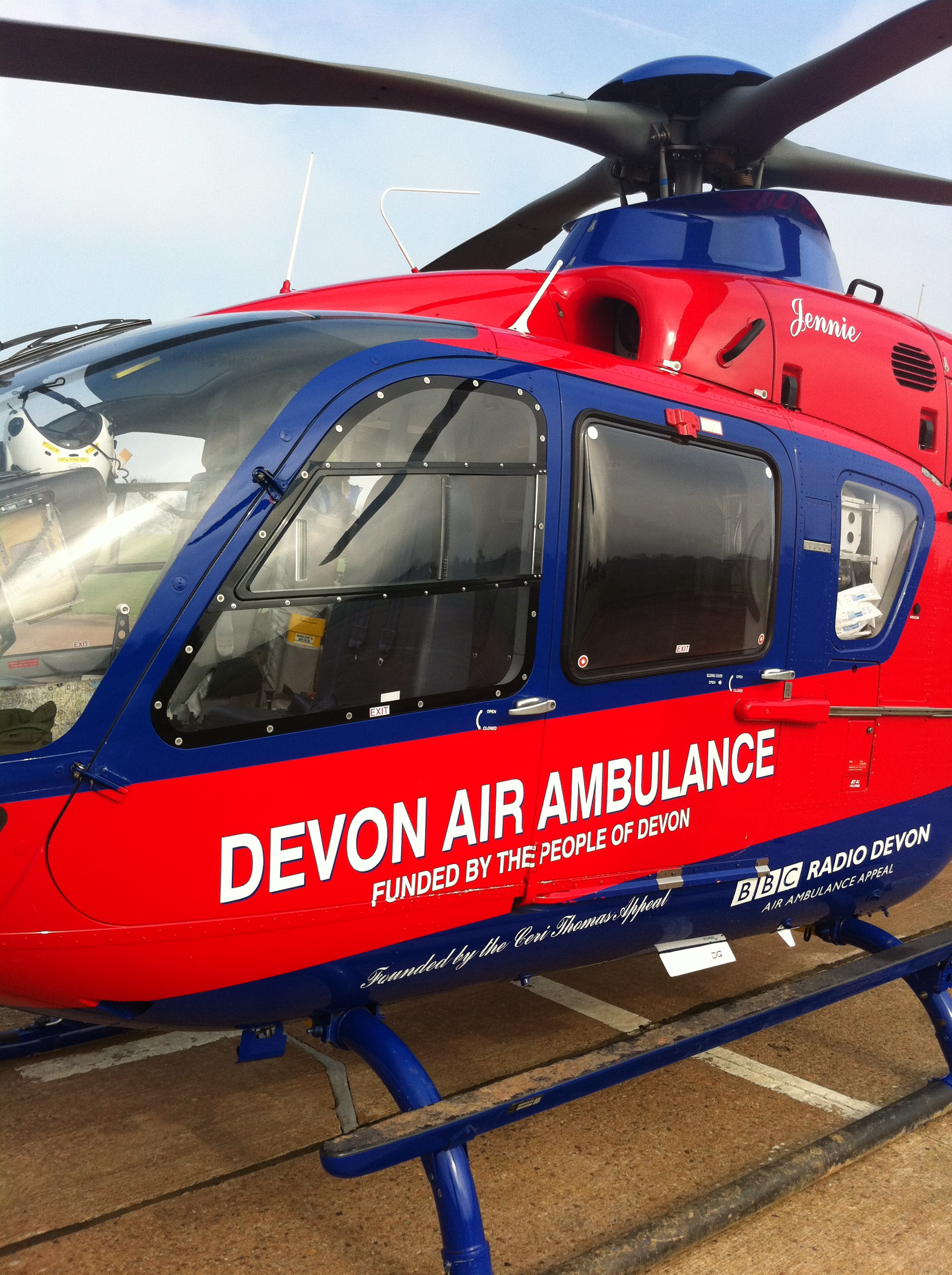 To view the cards on the Devon Air Ambulance site, please follow this link. http://www.daat.org/shop-cards/
Lucy Goaman