Sshh…
I have been, on the quiet, testing Detox Foot Patches. And I am so grossed out about the results, that I have delayed posting this! And you will see why.
But I have chosen to share this with you, as I actually loved them!!
I have, like many in the beauty industry, tried bucket loads of products over the years. But this is one that was not on my radar, until I saw a box of Silver Detox Patches in a reduced bay at my local shop from £24.99 to £5.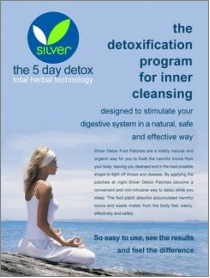 I love a bargain, as much as I love trying out new products. And especially detox ones that do not require me to drink watered down cider vinegar or a litre of green tea everyday.
I read the box before I began, and was informed that Silver Detox is recommended by the Japanese Associaton of Preventive medicine for Adult Disease. A good start.
There are four interesting ingredients in this product.
1) The lead ingredient in the product is the Agaricus mushroom from Brazil – this meant nothing to me. Further exploring lead me to discover that this is actually a very special mushroom, rich in polysaccharide compounds, which assist in boosting the immune system.
2) The wood vinegar is from Eucalyptus, Bamboo & Oak tree sap. The dried sap from these trees is believed to absorb toxins through the skin and has detoxing and sterilising properties. In the product it provides great absorbing power and helps absorb toxins released through the skin.
3) Tourmaline Origin improves circulation, relieves stress, increases mental alertness and strengthens the body's immune system.
4) Beta Glucan is a natural compound that triggers an immune response in the body, which builds a better system of defence against viral, bacterial and parasitic invaders. It enhances macrophage activity ~ macrophages ingest bacteria and cell debris.
The theory is that the pads stimulate the nerve endings in the feet, draw out the toxins, and pass their cleansing powers into the body's system.
All sounded like a good marketing, so I put the theory to the test.
First of all, I cleaned my feet, and did as I was told and applied the patches before going to bed. The patches look like extra large tea bags, which are them adhered to an equally oversized plaster! One patch is applied to the sole of each foot. I then wore a pair of socks to make sure that the patches did not come off overnight, which would have ruined my little experiment! With my box of 10 patches, I repeated this for five consecutive nights.
The patches before a night's sleep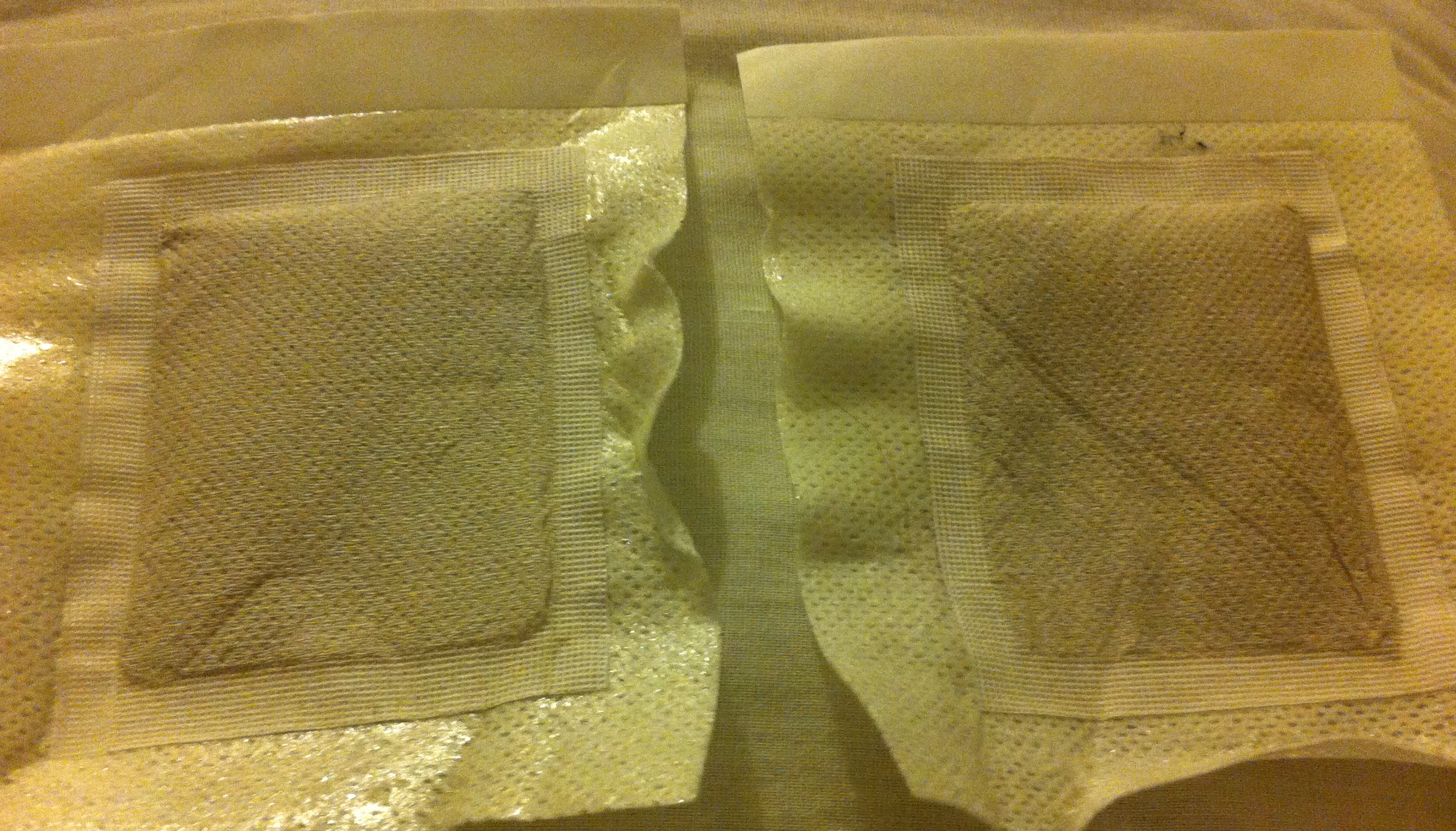 And, are you ready for this? The patches in the morning looked like this!
Now there is something hugely satisfying about seeing results. Usually in the beauty industry that is often along the lines of skin looking more glowing, dewey, less wrinkled.
But the results I was seeing morning after morning gave me a real thrill. I really felt that the product was working. I felt that it was giving me a damn good detox. I felt cleaner – which is an odd thing to feel, especially as I was waking up to absolutely disgusting looking pads on my feet! But it was very cleansing to know that the gunk was now on the pads and not in my body! And interestingly each morning the pads did get noticably slightly lighter in colour, which was making me believe that the level of toxins in my body was reducing.
I enjoyed using this product, and I am convinced that it really did work. I woke up very refreshed, and slept better than normal. I felt detoxed from head to toe!!
And I was 4 lbs lighter on the scales. One happy customer.