Selfridges is enjoying the success of their revolutionary window display for its 2011 Christmas season. Epitomising this year's White Christmas theme, the Oxford Street windows create a true winter wonderland in the heart of the capital.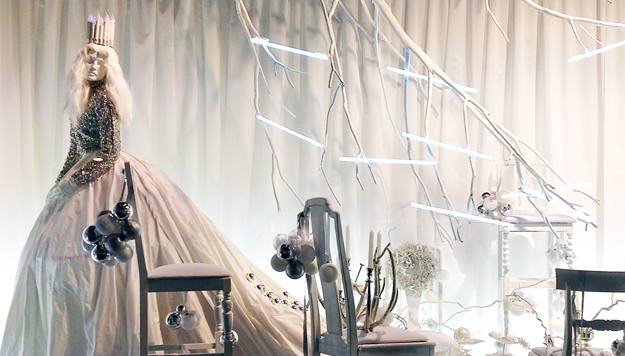 Amazingly, the windows are musical! Each window has been turned into oversized music boxes, my favourite are the ones playing re-worked Christmas carols. Shoppers are getting interactive with the windows, as each pane is equipped with a state-of-the-art touch-screen wind-up system to control the track.
Russ Jones and Scott King from Condiment Junkie, the London-based creative outfit behind the technology, explain more about this global innovation:
"First, the new system plays music through, not from, the windows – using the glass pane itself as the loudspeaker. Additionally, the system is devised in such a way that although each window plays a different tune, customers are able to listen to the track without interference from the music being played through the next window."
Then take a wander inside the store, and head for White Wonders – the ultimate destination for all beauty and fashion junkies. All the products in White Wonders, are, as expected, on theme, and are the most beautiful white products available, many made exclusively for Selfridges.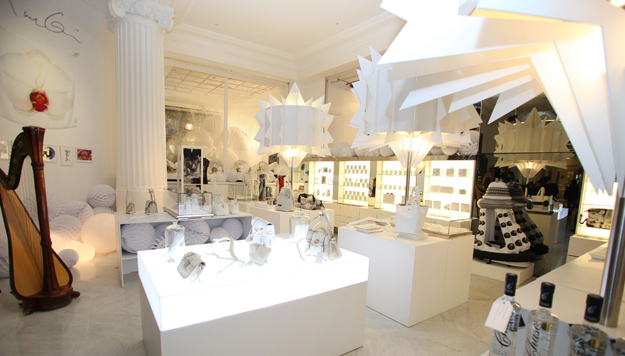 If you are a retailer, have you transformed your window space this Christmas, and have given your shoppers a novel Christmas experience, I would love to hear about it.