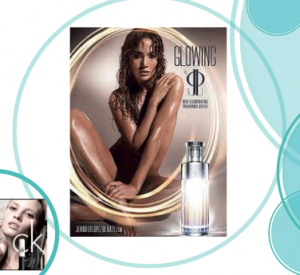 Spring is here! Daffodils are in the garden, the sun is shining and Fashion week has hit New York, London and Milan
This month's Istream Video and Report are now ready for you to view – go and check out the latest launches and trends on our updated website: www.informationstream.co.uk .
It was really hard to pick just a few highlights this month as the report is full of great innovative new products, here are just a few:
ckOne to launch its own Beauty brand in April this year containing over 130 skus.. one to look out for.
Astalift by Fujifilm is due out here in March.
SkinKiss tights – tights impregnated with self tan .
Fashion Week rundown from New York, London and Milan along with Pantones colour predictions for Aut/Win 2012/13
McCain launch bus stop signs that give off heat and scent to promote their new Jacket Potato range
Jennifer Lopez new scent JLo Glowing has a light up mechanism when the spray is engaged
This month we see additions to the brightening and lightening phenomenon that has filtered over from Asia;  Giorgio Armani, Chanel, Shiseido and Sisley all are launching or have already on the market a product in this category and this month Shu Uemura added a brightening cleanser to that mix.
Hyaluronic Acid and Collagen have been the two magic ingredients for youthful skin for a while now and we are seeing ever new ways of these two wonder ingredients being delivered.
This month sees the Collagen drink Collagen Gold selling over 2,000 units a week in Boots and chemists have found a new ingredient to boost the skin's own production of Hyaluronic acid as opposed to applying it topically so watch out for this in future formulations.
Following the success of lip tattoos from Violent lips this month sees Eye tattoos emerging onto the market, the more mainstream with Eye Rock and the trend driven Phyllis Cohens range.
Face Lace which debuted at Londons Fashion Week. Its all here and much more, dive in now to find out everything you need to know to stay ahead of the game.
If you haven't subscribed yet to Istream contact us now to get exclusive access to the monthly industry updates by calling + 00 44 (0) 7974431285 or contact lucy@informationstream.co.uk.